I don't know about you but it's around this time of year that I start flicking throug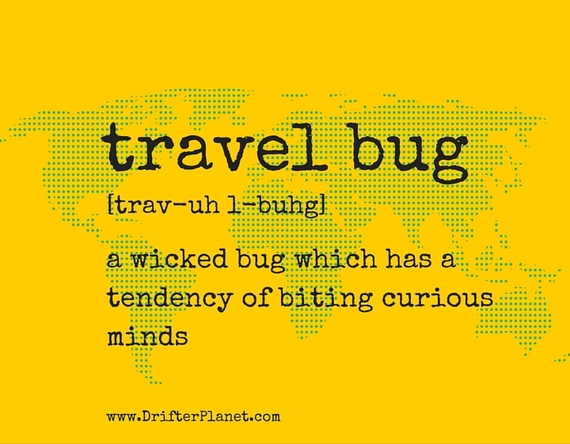 h the calendar wondering when the next public holiday is (and for the record Easter this year is the last weekend in March then we have ANZAC day on 25th April … in case you were wondering) or how long it will be before I accumulate some more holiday leave hours and, most importantly, how long it will take me to save for a trip.
I LOVE TRAVELLING!! It's one of the things I love most. Exploring places you've never been, soaking up other cultures, lazing in the sun on a tropical beach without a care in the world or bussing about on tour trying to cram as much as you can into the time before you go back to reality.
UNFORTUNATELY travelling is expensive and with family / work commitments it's not always possible to go gallivanting around the globe for weeks or months on end.
Travelling doesn't need to mean overseas
We are blessed to live in a country where we have a plethora of holiday options in our own back yard! The Central Coast NSW in particular has a list a mile long of places to visit  –
beaches, National Parks, horse riding, fishing, water sports, wineries, historic sites, the list goes on! From romantic weekends away to family holidays on the beach; accommodation choices range from holiday parks to exclusive 5 Star hotels and everything in between catering to all budgets. One of my favourite accommodation sites is booking.com.au – you have an option to reserve accommodation with no deposit and no penalty for cancelling which gives you the freedom to lock in somewhere to stay, then make sure the dates work for everyone, search for cheaper deals, see what else is around to do, research the area etc. all with the freedom to change your mind later with no cost. Winning!
Travel on a Budget
I am a self confessed penny pincher when it comes to overseas travel so I'm always looking for the best deals on flights and accommodation. I'd much rather spend my money while in on my holiday instead of getting there and home again. Here's a few tips to help you save a buck and (fingers crossed) take that long awaited trip a little sooner.
Timing
Be flexible with your travel dates, sometimes you will save money simply by flying a day sooner or later
If possible travel out side of peak times
Be mindful of school holidays periods and seasonal holidays in your destination country
If you do need to travel in peak holiday times (like school holidays or Christmas holidays) make sure you put your leave request form in at work before someone beats you to it, many families travel in these periods so the don't disrupt the kids schooling so dates can be popular.
Bargain & Research
Bargain before you go and while you are away. Use Google to your advantage by searching all the available 
travel deals to make sure you are getting the best value for money. Room prices, 2 for 1, upgrades, inclusions, transfers – it all adds up! If you choose to book through a travel agent; most will match advertised deals provided the same room is still available. If you don't ask the answer will always be no. Don't be shy.
There are plenty more tips here if you're travelling on a shoestring budget … 
And just for laughs to wrap it up …
How much of Australia have you seen?
http://www.gregstottproperties.com/wp-content/uploads/BITTENBUG.jpg
1997
2346
Greg Stott
http://www.gregstottproperties.com/wp-content/uploads/greg-stott-logo-header5.jpg
Greg Stott
2018-02-15 14:30:57
2018-02-15 14:30:57
Travel Bug